Computing pioneer Vannevar Bush wrote
this seminal paper
for The Atlantic, who published it in June 1945.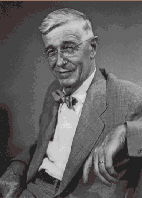 To quote from the Editors:
Quote:
As Director of the Office of Scientific Research and Development, Dr. Vannevar Bush has coördinated the activities of some six thousand leading American scientists in the application of science to warfare. In this significant article he holds up an incentive for scientists when the fighting has ceased. He urges that men of science should then turn to the massive task of making more accessible our bewildering store of knowledge.